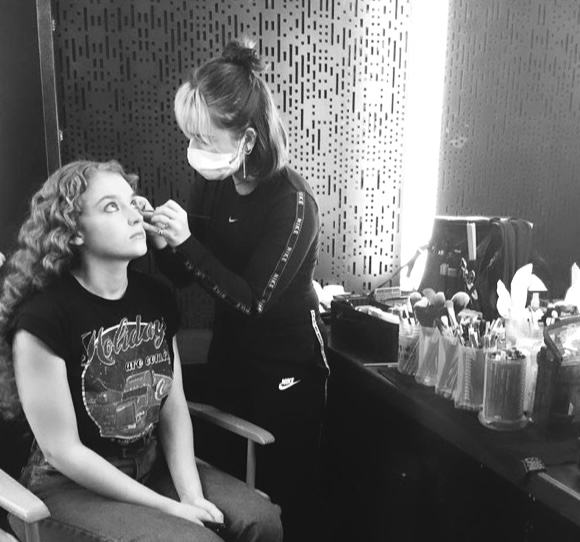 Specialized in the beauty/fashion industry, Clotilde Puvis de Chavannes is a french makeup artist passionate the art of beauty.
After a Cosmetology diploma specialized in the promotion and training of beauty products in 2018, she was a trainor for Kendo group (Fenty Beauty, Marc Jacobs Beauty, Kat Von D), then decided to spent one year at Le Conservatoire du Maquillage, a makeup school in Paris, who gave her all the confidence and the necessary weight to face the fashion world, where she always wanted to evolve as a professional makeup artist.

As well as doing freelance makeup in the beauty and fashion industry, she also teach at a makeup school in Paris (Le Conservatoire du maquillage), to give students the keys for a clean, edgy and modern makeup.
Clients : Kiehl's - Typology - Clinique - Galeries Lafayette - Piaget - Aubade - Comptoir des cotonniers - Longchamps - Bon Parfumeur - Figaret - Inès de la Fressange - By Far…
Magazines : Harper's Bazaar Singapore - Marie-Claire France - L'Officiel Italia/Austria - Têtu - Sorbet UAE…
Photographers : Ellen Von Unwerth, Axel Joseph, Sabine Villard, Arash Khaksari, Paul Franco, Ariana Abassi, Daphné Launay, Clara Segui, Roos Van Rij…
Makeup assistant for : Aurore Gibrien (Bryant) - Helene Vasnier (Bomba) - Sarah Attalah (Agence Aurélien) - Karin Westerlundd (Artlist) - Morgane Martini (the wall group)...